Hydraulic units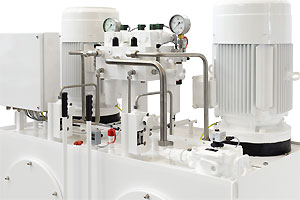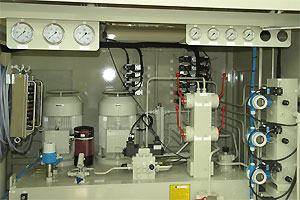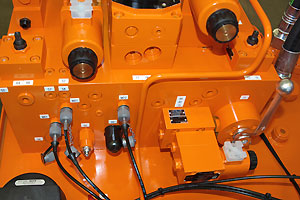 Whether it's a matter of mechanical engineering, ship, press, vehicle and aircraft construction, or special applications for theatre stages – Viereck hydraulic units are completely personalised to meet the needs and specifications of our clients.
Tank size V = 1 litre to

V ≥ 10,000 litres

Performance from 0.18 kW to 400 kW single drive performance
Direct current up to 5.5 kW
Material

Plastic
Aluminium
Steel
Stainless steel

Diverse safety systems
Some examples of what we manufacture are:
Pump units
Compact units
Filter units
Heat exchange units
Actuators
Lubrication units
Central hydraulic systems
Thanks to our wealth of experience, we are both proficient and reliable in what we do, even when it comes to special requirements for hydraulic drive units, such as:
Redundancy
Seawater resistance
Use in desert regions
Use in extremely cold areas
Ex-systems (NEC, IEC, ATEX Directives)
Vibrations
Skydrol testing
Press hydraulics
Special-purpose media (heavy oil, food oil, transformer oil)
Rental equipment
Do you need a hydraulic unit just for a limited period of time? Find out more by visiting our Rental Equipment page!
Viereck hydraulic systems are used across the globe – find out more from our testimonials!