Control blocks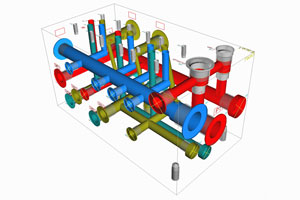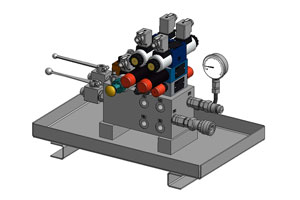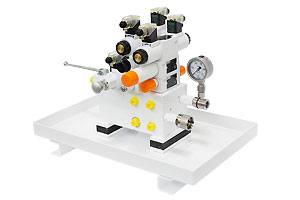 We have been specialists in designing, constructing and producing modern hydraulic control blocks for decades. Thanks to their compact design, they offer numerous advantages compared to conventional piping, including:
Complex requirements can be made into a reality
Space is saved thanks to their compact design
Hydraulic circuits are pipe-free
Fewer potential leaks lead to less maintenance
Tolerant to vibrations
No material fatigue means they are long-lasting
Suitable for EX areas
Assembly capacity is preserved
The design process is manufacturer-independent. This means that we are able to work with any model of valve required by the customer.
Construction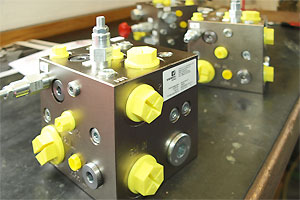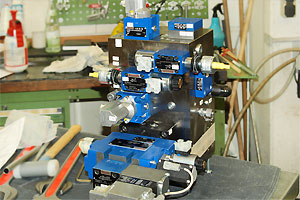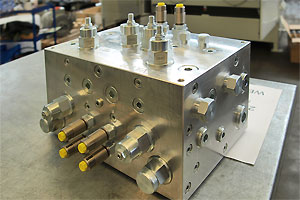 The construction process is based on the hydraulic circuit diagram and involves 3D software which has been specially adapted to requirements. This helps us to create a drilling path with an optimised flow, which in turn helps to increase the overall efficiency of hydraulic systems.
Our service also includes 3D drawings of our valve units for the purposes of further processing as part of the system construction process.
System construction
After having been assembled and subjected to extensive quality control checks in our testing room, the control blocks are ready for use.
If you would like to produce and assemble the control blocks yourself, we would be happy to construct control blocks according to your diagram as a separate service.
Viereck hydraulic systems are used across the globe – find out more from our testimonials!