Sales
Whether it's a matter of pumps, hydraulic motors, electric motors, hydraulic cylinders (hydraulic rams), valves or pipes... – as the wholesaler for Bosch Rexroth©, MOOG©, Hydac©, as well as other well-known producers, we have an extensively stocked warehouse with over 8,500 individual items. These include: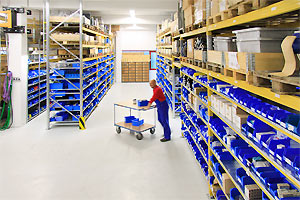 Pumps, motors, gear units
Hydraulic accumulators
Valves

Switch valves

Directional valves
Check valves
Pressure relief valves
2-way built-in valves
Clamp-in valves
Stop valves

Continuously adjustable valves

Servo/control valves
Flow control valves
Proportional valves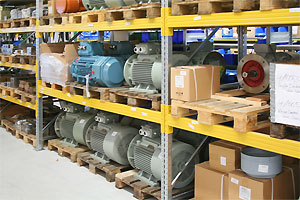 Filters
Hydraulic cylinders
Heat exchangers
Oil containers (produced in-house)
Attachments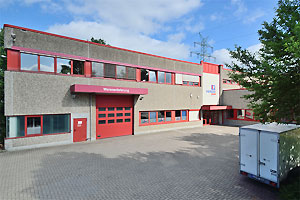 Pneumatic technology

Pneumatic swivel motors
Pneumatic positioning drives
Pneumatic cylinders
Switching technology
Control units
Pressure transducers
Compressed-air treatment
Maintenance units

Switching technology

Pressure switches
Thermostats
Pressure transducers

Tools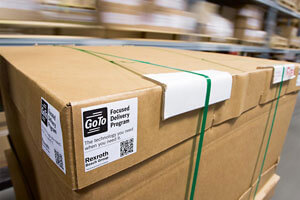 Short delivery times (24-hour delivery service)
We are directly connected to our partners' resource planning systems, meaning that we can view the stock levels available across the whole of Germany at any time and proceed to replacing missing spare parts or components in no time.
Worldwide delivery, incl. customs clearance
We deal with all the formalities linked to worldwide delivery.