Old Bosch systems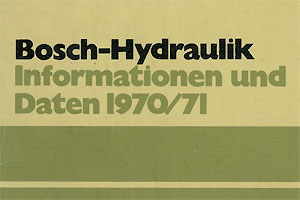 Do you have older components or parts, or a Bosch hydraulic system in an older model? Would you like to increase performance and dynamics? Are you searching for a suitable replacement part?
Thanks to our long-standing collaboration with Bosch (since 1930!), we have all the documentation and parts catalogues for old Bosch hydraulic systems. As a result, we can optimise and/or repair these older systems at a reasonable price.
Just enter your item number, model code or name to find out whether information is available and send us your request.