Welcome to VIERECK Hydraulik
We are a modern, international hydraulics company from Elmshorn, Hamburg.
---
Hydraulics by specialists
Hydraulic and electronic systems by VIERECK can be used in a variety of ways, with a precise power generation process and reliable control guaranteed: mechanical engineering, vehicles, ships, oil fields, testing equipment, production processes, packaging and transportation.
Proficient, reliable and always on time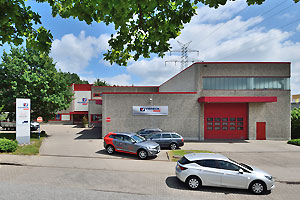 Hydraulic systems from under one roof
Our own development team
Electrical planning and installation
Hydraulic units, from small to complex
High performance control blocks
Control technology (PLC programming)
Complete hydraulic system manufacture
Refitting for old Bosch systems
Maintenance and repair work (worldwide)
Rental units for production and cleaning
Component and spare part distribution (worldwide)
Viereck hydraulic systems are used across the globe – find out more from our testimonials!